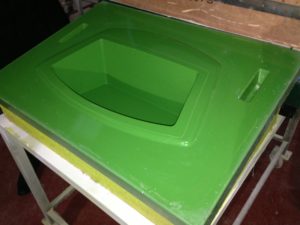 Having worked closely with this great team of people that have assembled a highly skilled and experienced group who have been involved in composites design, manufacture of patterns, tooling, prototypes and subsequent production of components for a wide range of industries to meet high quality international standards.
---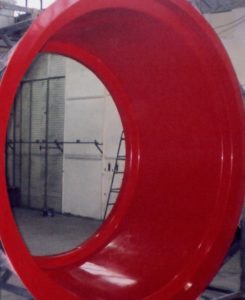 This is part of an under water funnel system for tidal wave power generation plant. The large end is 5.5 meters in diameter, while the smaller end is is 3 meters in diameter by 2 meters long.
A series of these units were laid along side each other, with a number of reducing units attached going down to the specified size required for this project. This plant turned out to be a very effective and profitable exercise for the company that these units were made for.
---
Various composite components are manufactured for use in vehicle building & repair, industrial engineering, civil & construction industries, surface and under water products, leisure facilities and racing car body parts.